FOR LEARNERS WITH NO JAPANESE EXPERIENCE
Beginners' Japanese with Anime (and More)
Immerse yourself in world-building through cultural understanding, and share the excitement with fellow enthusiasts in our fun-loving, customised classes!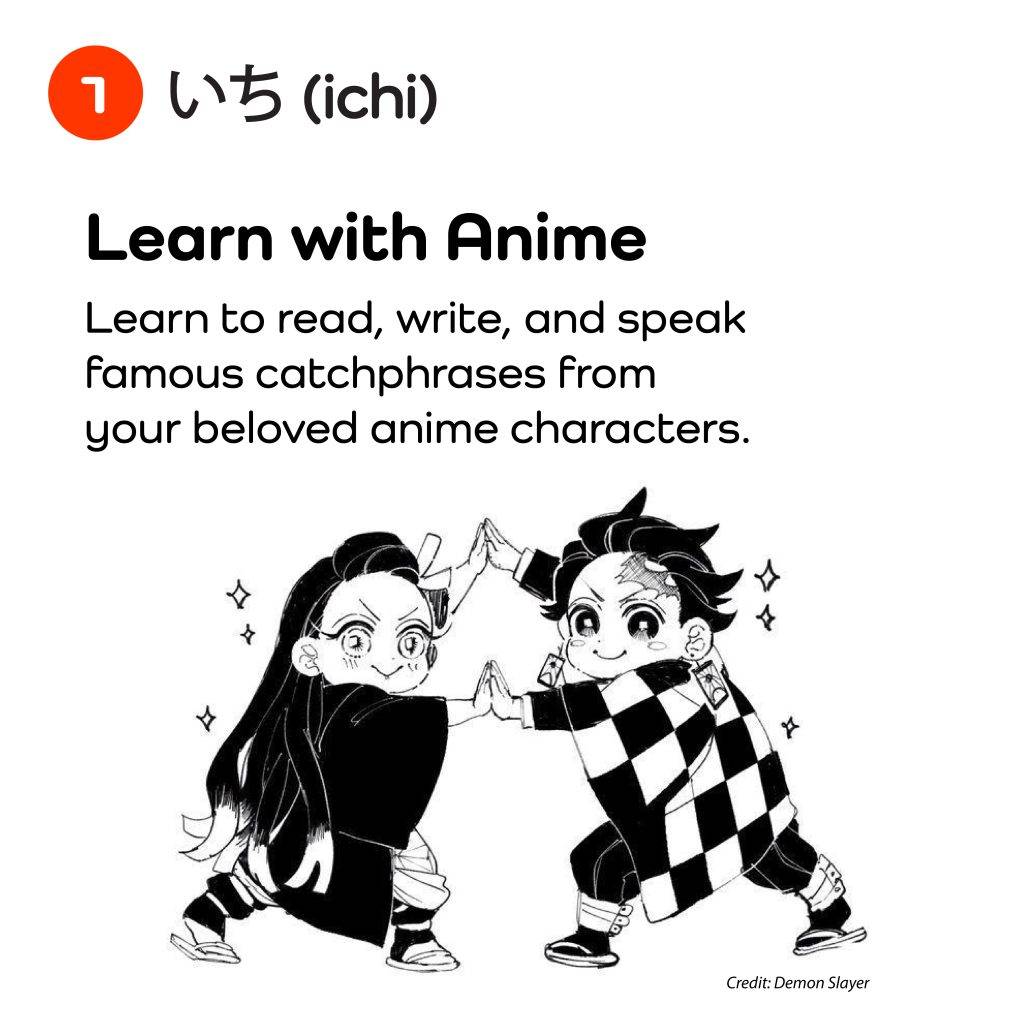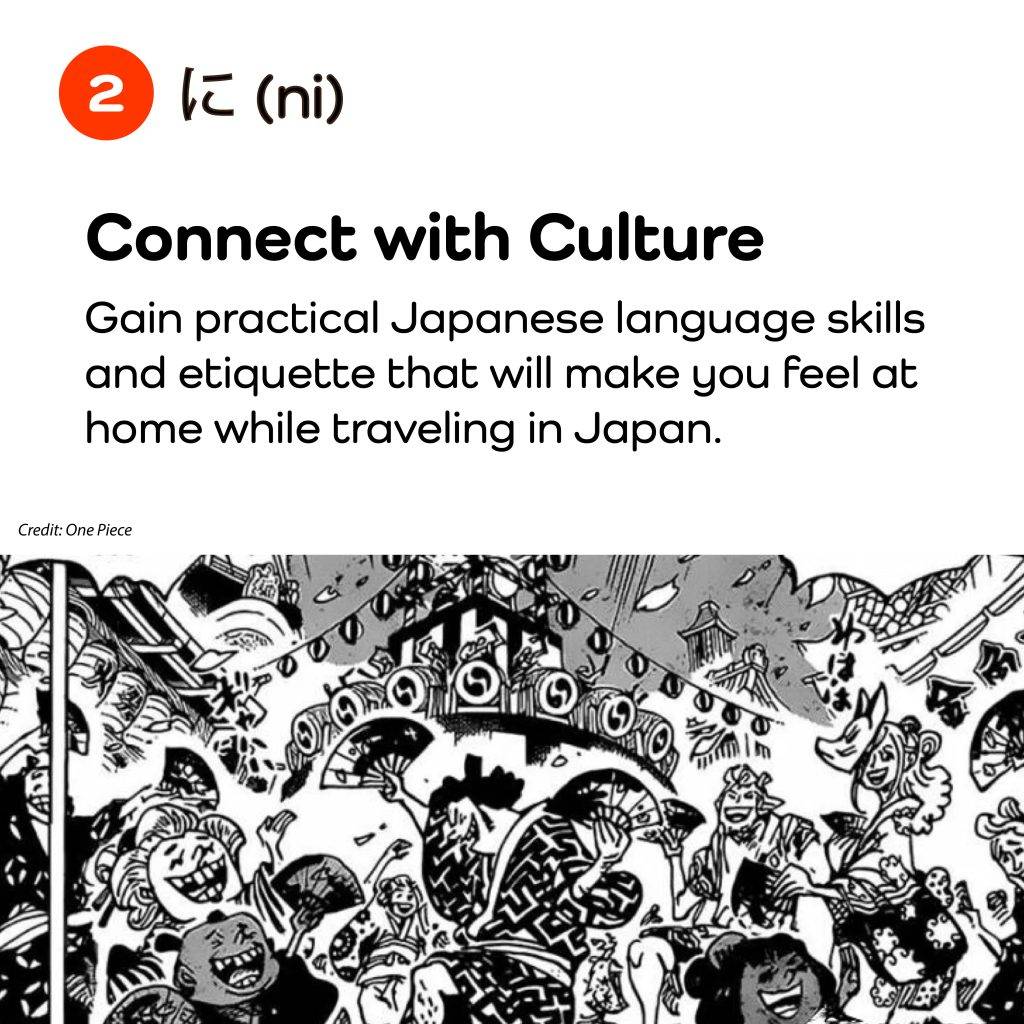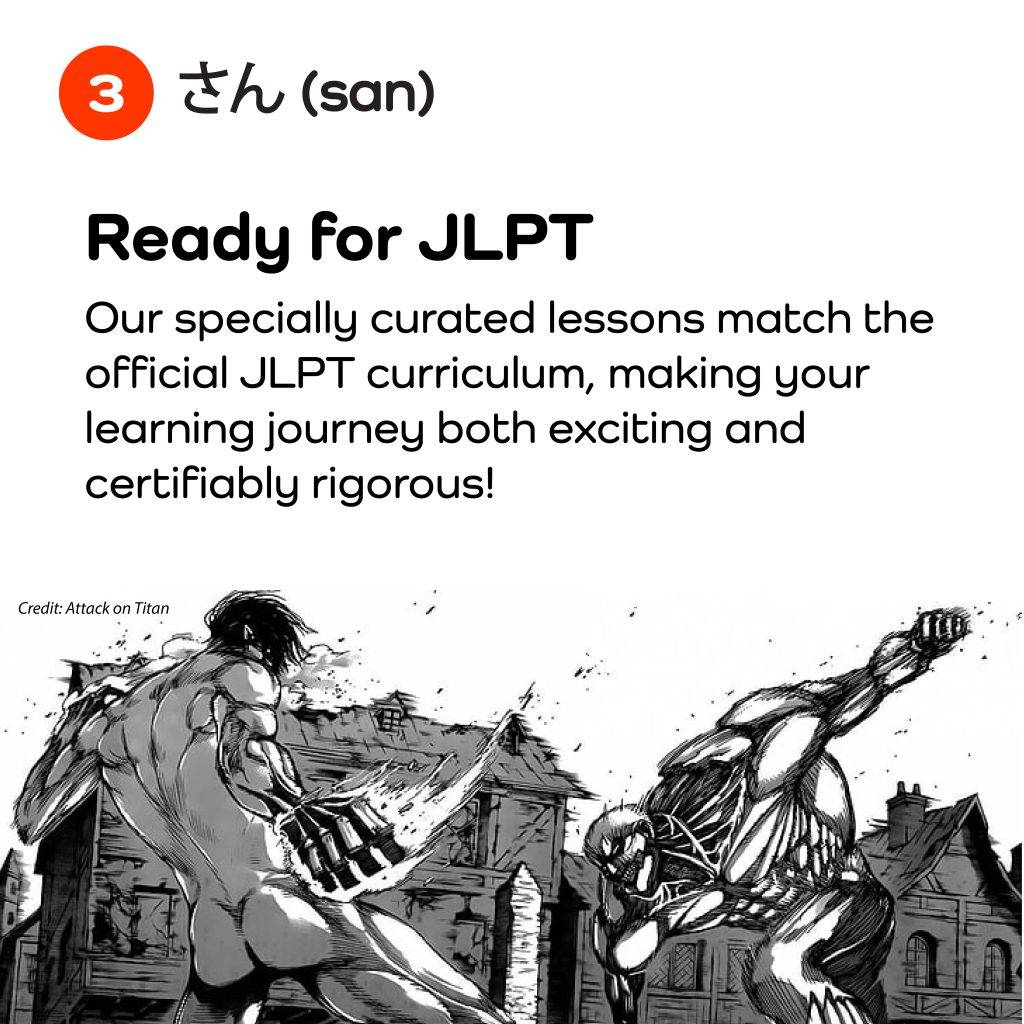 Thereafter, the possibilities are endless: You can dive deeper into Japanese culture, take an examination to get yourself certified, or simply learn casually so you can watch your favourite anime subtitle-free!
Timing and Details
Date and Time:
Sundays, 1.30pm to 3pm
Location:
203 Hougang Street 21, #02-87
Singapore 530203
(Near Heartland Mall)
Fees:
SGD 120 per 1hr 30min session


All Course Materials Will Be Provided.

Register Your Interest Now!
After submitting your details, we will contact you to arrange for classes to start right away! If you need further assistance, feel free to contact us via WhatsApp!